You are in the. . .
GALLERY
This room runs half the length of the house. It is currently bathed in the soft opal light of the morning sun filtered through panels of diffused glass arrayed along the peak of the high, arched ceiling. The floor is of highly polished, deep cerulean and cloudy white marble tile. And tall, arched windows look out upon the sparkling bay just to the east. The gallery contains an eclectic mixture of art and sculpture collected from many worlds and times. Here are some collections of art from one of my favorite shadow Earths.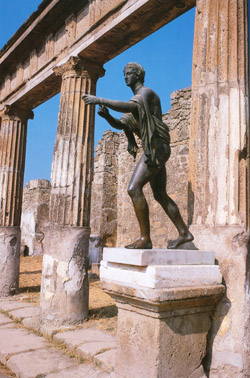 Google Art Project
The Metropolitan Museum of Art
The Museum of Modern Art
Fine Art America
Web Gallery of Art
The Watercolour World
Artcyclopedia
Artsy - an online resource for art collecting and discovery
Deviant Art
Artstation
70s Sci Fi Art
Unofficial Frank Frazetta Fantasy Art Gallery
Ralph McQuarrie Star Wars concept art
Boris Vallejo's Artwork
Graphicine - Tim White(and many others)
Visual Melt - The art of Michael Whelan
Dark Art — Hans Rüdi Giger
The art of Mark Ferrari
Pinterest - The art of Syd Mead
Astrona - Sci Fi/Space/Fantasy Art
Streamline Moderne architecture gallery on Pinterest
Grid Paint gallery
Animated pixel art by Mattis Dovier
eBoy Pixel Art Database
Animated pixel art scenes
Pixel Joint pixel art
Noirlac on tumblr - pixel art archive
The Cover Project - Retro Game Box Art
Ted Nasmith - Tolkien art
Tolkien art on Curiator
The One Ring - artist galleries
John Howe portfolio
Digital art galleries on Deviant Art
Arkm's Favorite Pics and Gifs
Arkm's Blinkies and Pixel Creations
An art studio opens off of the gallery and is the second level of the tower, just above the Round Room. It contains a wooden easel, colored pigments, and several large sketchbooks scattered haphazardly upon a small glass table. Here, one may find many useful lessons on various drawing techniques.
A threshold draped with strings of beads opens across the gallery from the art studio.
There is a door through a wide archway on the west wall.
A long hallway intersects the gallery at its north end.
A set of carpeted stairs just before the studio leads up.
A set of wide stairs located about halfway down on the west wall leads up.
A set of spiral stairs at the northwest corner of the gallery leads up.